Today is the day I post my second Weekly Ink-age! Here you will find what I have inked, at least at the time I'm making this post! They change very often so always check out the newest Ink-age when you get a chance!
The paper for this week is HP 32lb Premium Laser paper that I got from Staples in a ream of 500 sheets. The quality is superb and rivals, if not exceeds, that of Rhodia and Clairfontaine.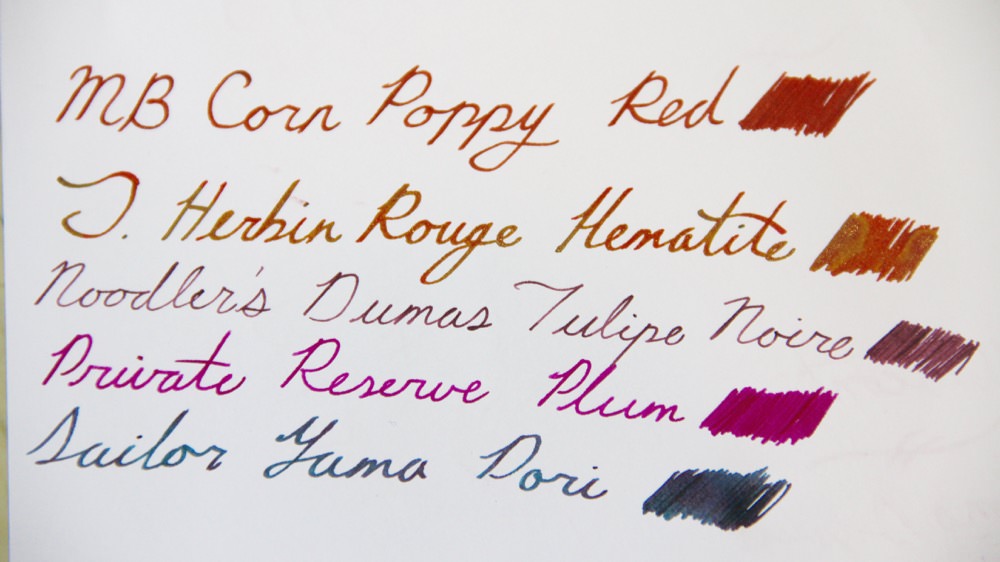 This week, I have 5 new colors inked up.
Montblanc Corn Poppy Red - This is a bright, wet red ink. It's a special edition ink from Montblanc so it may be discontinued at any time. Grab a bottle while you can!

J. Herbin Rouge Hematite - Another solid red ink. This ink has gold sparkles in it, so there is a huge amount of gold sheen. It's a very cool color and effect, but the ink is a bit pricy.

Noodler's Dumas Tulipe Noire - Noodler's made this exclusive ink for Fountain Pen Network and it is available in 3oz. bottles. Check out their Support page to purchase it!

Private Reserve Plum - This is a great plum colored ink that is very wet. It has some shading, but it generally very saturated.

Sailor Yama-Dori - An amazing teal colored ink with a great deal of red sheen. This ink was discontinued for a while by Sailor, but it recently rereleased.
Here is another shot of the ink from a different angle!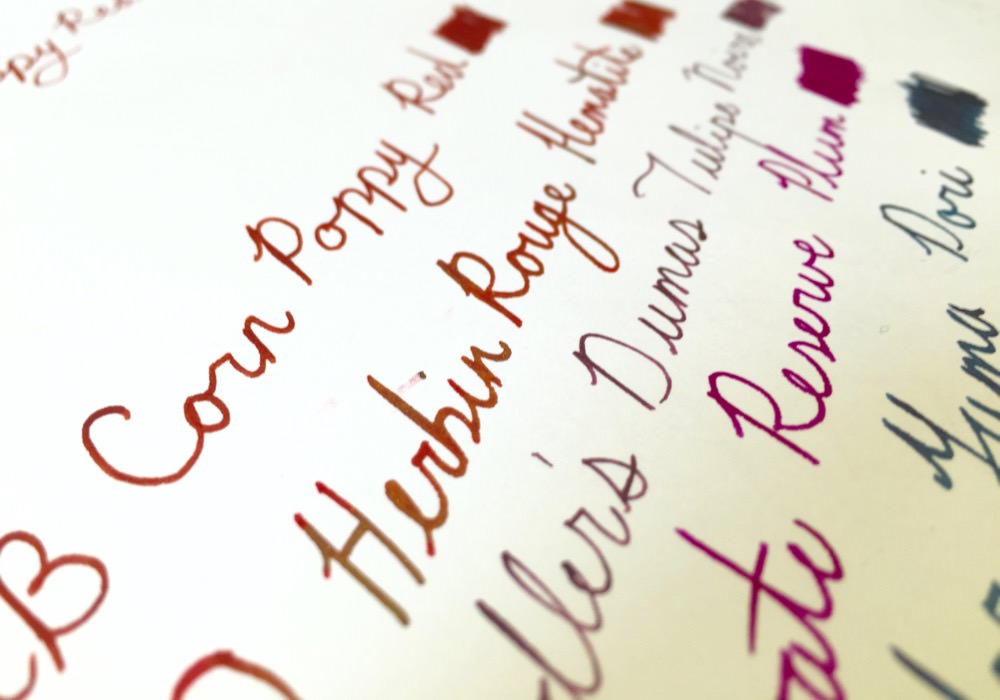 Look at this amazing up-close shot of Rouge Hematite! The shine of the ink is just lovely!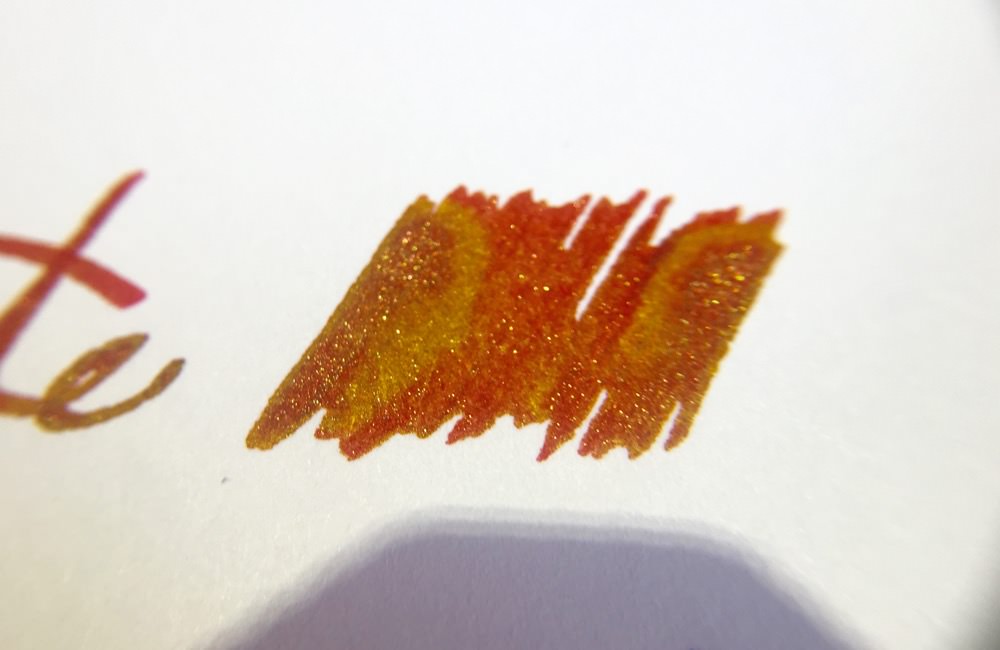 Just another close up, of Sailor Yama-Dori's red sheen.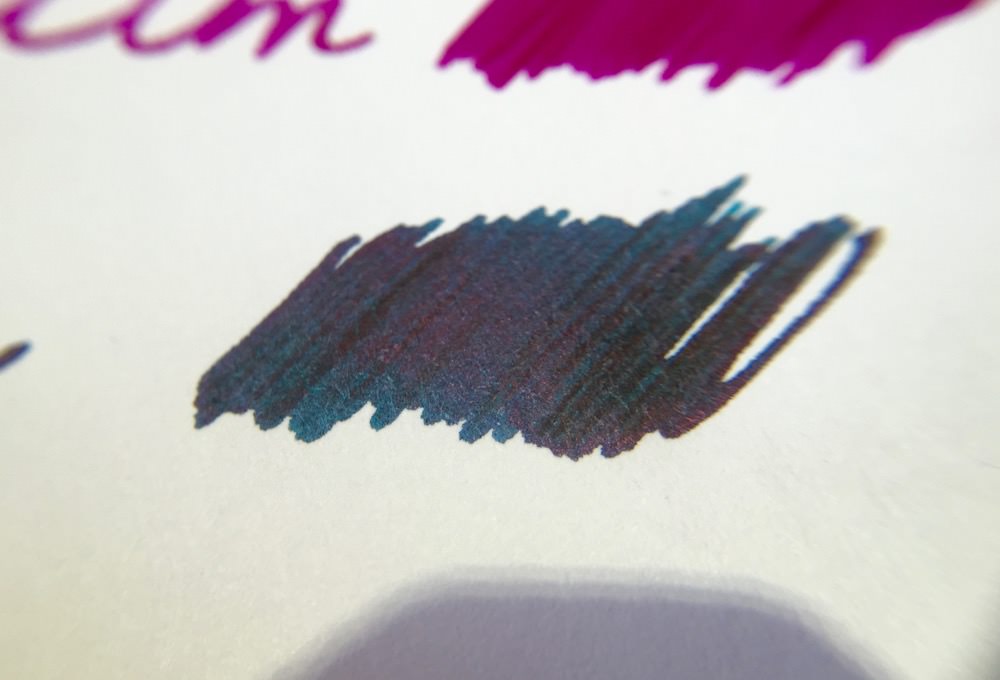 Check back next week for more inky shots!